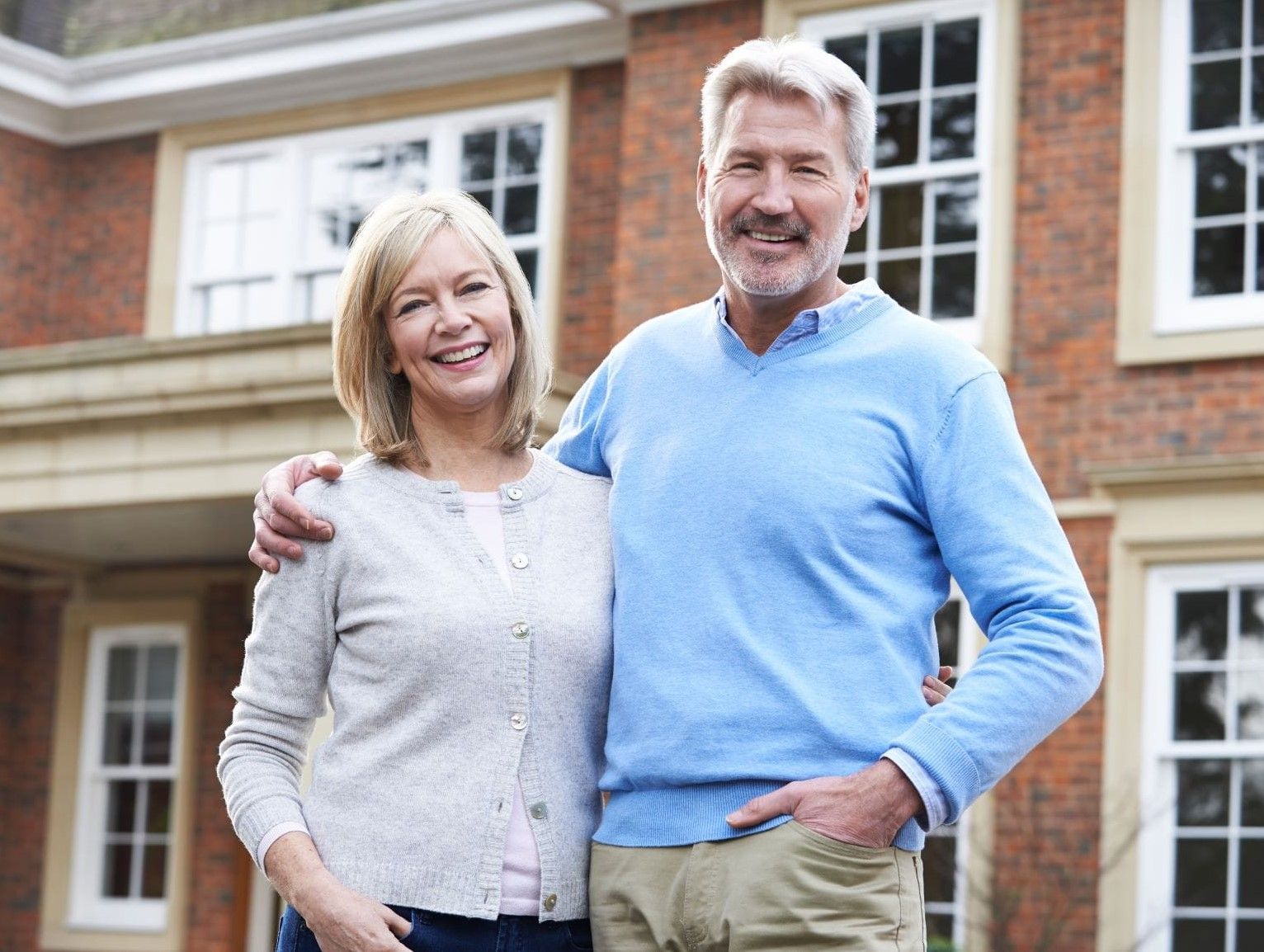 Most people know about the importance of driving carefully and being aware of one's surroundings while out in public.
But did you know there are many safety hazards lurking right in the comfort of your own home? According to the National Safety Council, there were over 161,000 injury-related deaths in 2016 in the United States, and 52.7% of these fatal injuries occurred at home.
If you're a homeowner, you can be held legally responsible for injuries sustained on your property if you know, or should know, about a hazard, and do nothing to fix the problem. Potential safety hazards at home include slipping, falling, tripping or falling objects, and may be the result of faulty design or construction, poor maintenance or accumulation of clutter.
To reduce the risk of accidents, and to protect yourself from legal responsibility, it's essential to be aware of possible hazards both inside and out, and to take reasonable measures to correct them.
Fall Hazards in the Home
Slips, trips or falls may be caused by a number of things, including:
Unrepaired cracks in the driveway
Loose rugs
Stairs not up to code
Poor lighting
Unsecured wires
Ice
Puddles of water
Toys or other items left on floors
Pets
Unstable furniture
Cords or wires strung across walkways
Falls are one of the most common at-home injuries, and older adults face an even greater risk. A few tips for slip and fall prevention include:
Stabilize staircases by installing solid handrails, securely affixed flooring, adequate lighting and safety gates if young children are present.
Clear outdoor steps. Sweep regularly, and clear off ice or snow quickly. Secured mats or grip tape may help with traction.
To keep bathrooms secure, don't let water pool where it can form slick surfaces. Use non-slip stickers to prevent shower or tub falls, and install supports such as grab bars to make it easier to get in and out of tubs and showers.
Balls and other toys can be a trip and fall hazard when left on the floor. Store them securely and away from walkways when not in use.
Tip-Overs and Falling Objects
When thinking about safety hazards, many people overlook cabinets not secured to the wall. But if you live in a home with young children, or you have children visiting, it's a major risk you need to address.
The reality is that one child dies every two weeks because of falling objects, and 88% of these fatalities occur in children under 6. Another three children are injured every hour. About 70% of these injuries are caused by TV sets and furniture.
A TV set falling from a dresser can land with up to 10 times the impact of an NFL lineman hitting an opposing player at full speed. The average impact of a falling cathode ray TV is 12,700 pounds of force, and an average of 2,098 pounds for a falling flat screen, according to the Consumer Product Safety Commission.
Anti-tip devices such as straps, brackets or braces can prevent a TV set from sliding or tipping over. In addition, don't place appealing objects, such as toys or remote controls, on top of shelves or dressers where children might be tempted to climb to reach them.
Fire and Burn Hazards
The National Fire Protection Association reported over 350,000 house fires in the United States for 2016. There are several steps for protecting family and guests:
Install fire alarms on every level of your home. Check and change the batteries annually.
Monitor candles and never leave them unattended. Never place them near loose cloth like drapes or blankets and keep away from children and pets.
Unplug appliances when not in use and keep them in working order. Don't use if wires are frayed, and don't overload electrical outlets.
Invest in a fire extinguisher. Keep at least one in your home and check it once a year.
Besides the risk of fire, burns can also be caused by hot water or appliances.
Over 500,000 scald burns occur annually in the U.S., according to the Burn Foundation, and those under 5 and over 65 are at greatest risk. Keep hot liquids out of children's reach, and set your hot water thermostat to 120 degrees or lower.
Cook food on the back burners of your stove as much as possible, to make it harder for curious hands to reach them Use stove knob covers when not cooking to prevent kids from playing with them or grownups from accidentally "bumping" them on.
Choking, Strangling or Drowning
Choking, strangling or drowning can all cause death by suffocation in a very short amount of time.
Keep all choking hazards out of a child's reach. This includes small, hard foods like nuts or candy, as well as small toys or those with small, removable parts. Monitor playtime to make sure kids don't get their hands on choking hazards. Cut soft round foods like grapes or hot dogs into smaller pieces before serving them to children under 4.
The cords used on windows, as well as electrical cords pose a strangulation risk. Never put cribs or regular beds near a window with dangling cords, and look for cordless designs whenever possible.
Drowning is a risk both indoors and out. Children can drown in just a few inches of water in a tub or shower just as easily as a swimming pool. Attend to young children during bath time, and keep toilet lids closed. Empty buckets before storing and keep them away from water sources when not in use.
Poisoning
In 2016, one poisoning incident was reported to a U.S. Poison Control Center every 14.6 seconds. People of all ages can suffer accidental poisoning, with children under 6 comprising a disproportionate number of cases.
Store medications properly. Keep OTC and prescription medications away from kids and teens, and always supervise whenever your child needs to take any kind of medicine. Always dispose of unused medication, and never leave medicine containers out on the counter.
Keep paint out of reach, even if it's not lead-based. Never store paint in any container other than the one it came in.
Keep chemicals securely stored on a high shelf or with safety locks. This includes cleaning supplies, pesticides and turpentine.
Put away personal products such as makeup, hair products and soap. Use safety latches on bathroom or vanity doors and drawers.
Lock up detergents in the laundry room, especially detergent pods, which many children mistake for candy.
Have you or a loved one suffered injuries at someone's home due to the owner's negligence or safety hazards? Contact Pettit Law Firm or call 417-678-2187 for a free consultation to find out how to get the compensation you deserve.